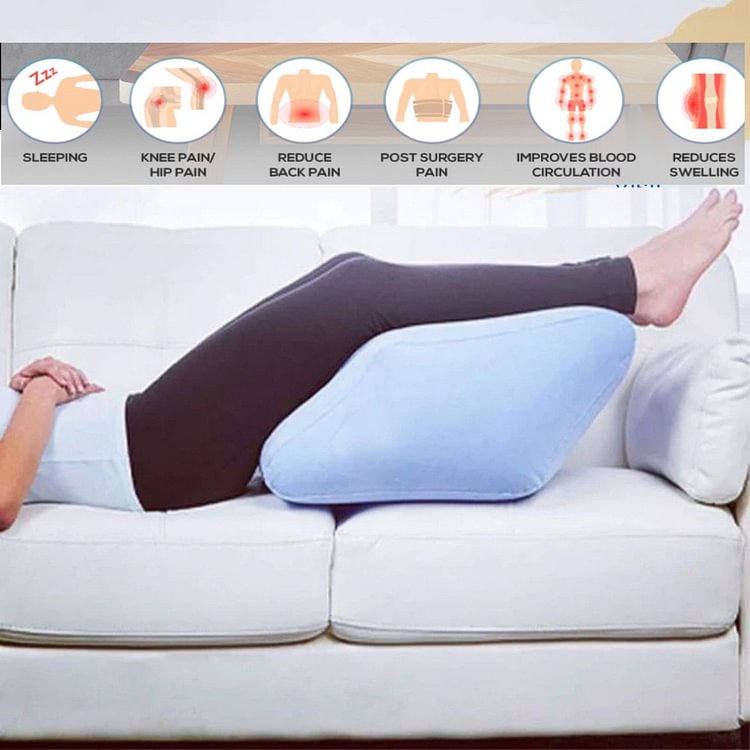 Are you sick & tired of spending so much time at hospitals, doctor's offices and pharmacies for treating your lower leg or foot swelling?
With THE LEG ELEVATION PILLOW, you can continue with your daily activities without any hindrance. Not only it promotes better blood circulation for healthier legs, soothes aching legs after a long day of standing or walking and eases lower back and hip pain.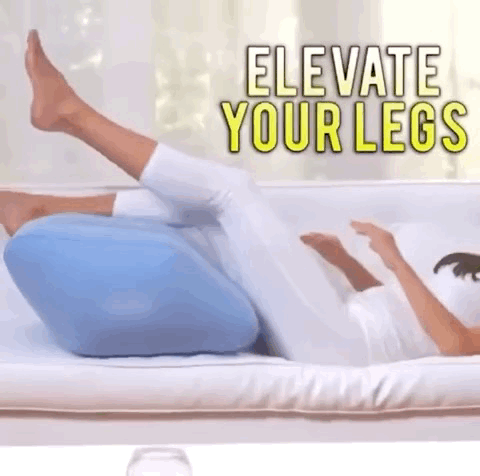 EFFECTIVE SUPPORT
When you lie on the bed or sofa, it can provide support for your legs, make sure your spine line up more easily - put our pillow between your knees or under your knees.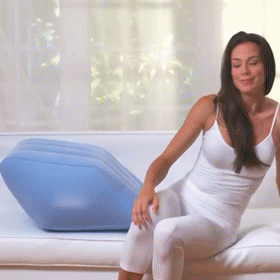 OPTIMAL 40° BED WEDGE INCLINE(upward angle) elevates your legs to the ideal position above your heart to help reduce muscle and joint strain, promote healthy circulation, and help alleviate nerve pressure for total comfort and relaxation

KNEE ELEVATION PILLOW(downward angle) helps soothe back discomfort and sciatica; helps alleviate back, hip and leg discomfort, sciatic, andnerve discomfort; ideal for pregnancy


       GOOD FOR HEALTH, BEST FOR YOU
Your mornings will become brighter and more energetic.
The blood circulation in your lower legs will be enhanced because of the position you will sleep in.
You can prevent swelling, varicose veins, pain, and many other symptoms that might otherwise wake you up.
Moreover, you will feel rejuvenated and well-rested every morning.
FEATURES:
Maintains the correct position of the legs and ensures proper blood circulation, relieving pressure off swollen veins in the lower leg, feet and ankles.

Helps reduce or alleviate swelling, pain and removes edema.

The pillow is made with breathable mesh cover that allows for air circulation and prevents heat build-up.

Lightweight leg pillow is easy to store when not in use and travel with while on the go.

Hypoallergenic & anti-bacterial design.

The Pillow is inflatable which makes it easy to carry when you travel.

Say goodbye to the sleepless nights & order yours today by clicking 'ADD TO CART'