The astronaut who stole the sunset

Romantic Atmosphere Lamp:
The colors of the astronaut sunset lamp are stunning and romantic. ☀
It's like taking a holiday by the sea in Los Angeles, watching the beautiful sunset with your sweethearts.
360 Degrees Rotated:
The neck of the sunset lamp adopts a magnetic design, which can be rotated 360 degrees, Bringing you different photographic effects.
astronaut head One-second Disassembly brings you joy.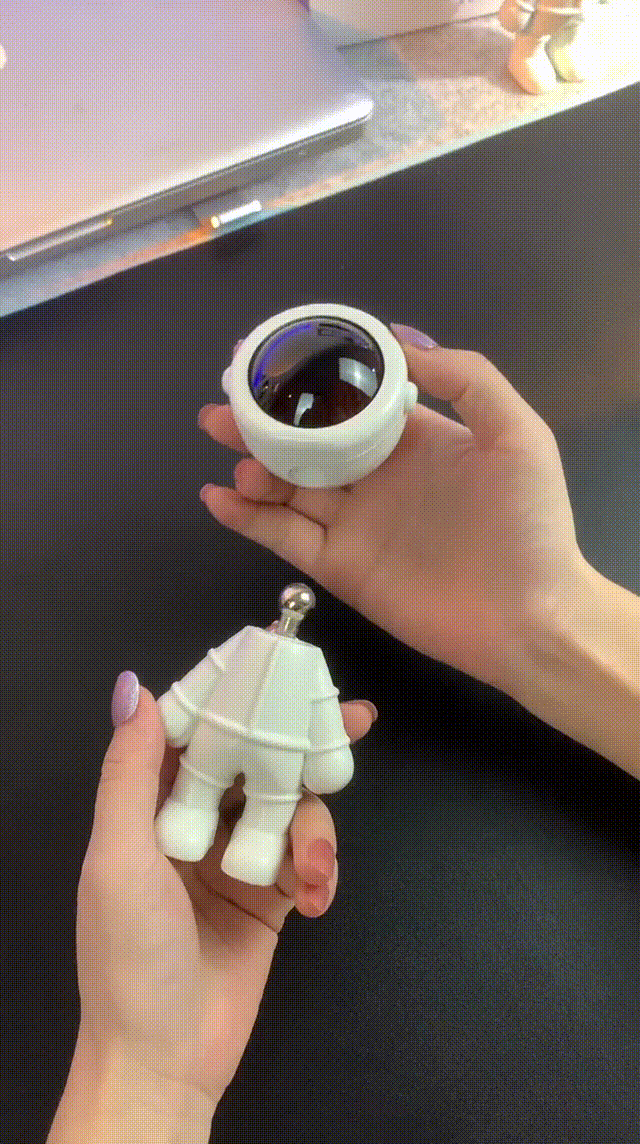 Touch Switch & Adjust Brightness:
Tap the touch switch to turn the night light on or off; Long press the switch,
you can adjust the brightness you want, thus providing a romantic atmosphere to your space.
Background Decorative Lights:
Our sunset projection lamp provides a romantic atmosphere for your space.you can always find perfect background props in TikTok, YouTube, photography, Live Stream, etc